Hull Nissan Dealer Swoops In For Colony Clean Up
Posted: 23 Jun 2017
A NISSAN owner from Hull no longer has a bee in her bonnet thanks to her local dealership.
Shirley Taylor was at the centre of a media buzz earlier this month after she hit the headlines with her bee-infested Nissan Juke.
But the dealership from which she bought her 15-plate Juke, Trenton Nissan, came to her rescue.
Once trained beekeepers had cleared the colony of some 20,000 bees from under the bonnet, the dealership, on Anlaby Road, Hull, completed the clean up.
They conducted a thorough check for any more hidden bees, repaired any paintwork damaged by beeswax or pollen, and gave the car a full valet.
They also threw in a Supagard paint treatment to keep it protected in case of any future infestations, which Supagard had kindly donated for Shirley.
Shirley said: "The staff at Trenton were absolutely fantastic and my car is now bee-free and looking great — it just gives me that extra peace of mind to know they're absolutely sure I won't have any surprise bees coming through the air vents or something!"
Craig Stevenson, General Manager of Trenton Nissan's Used Car Centre, said: "This was certainly one of the most unusual things I've ever seen happen to one of our cars but we were delighted to be able to help Shirley get back on the road. Hopefully she won't have any more unwanted visitors!"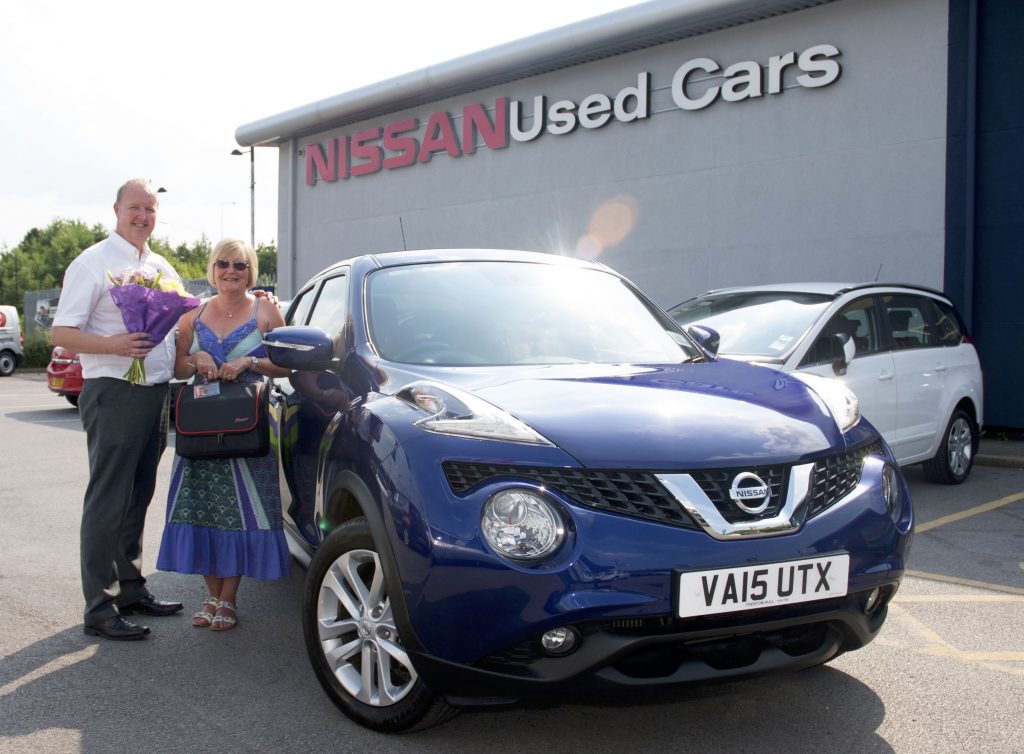 Craig Stevenson, General Manager of Trenton Nissan's Used Car Centre, with Shirley Taylor.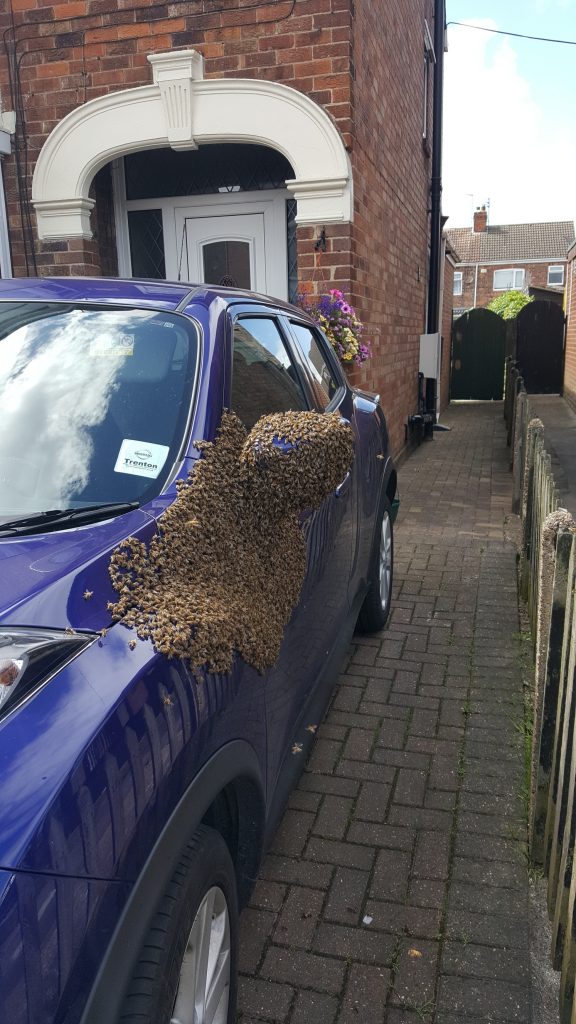 The bees which made their home on Shirley Taylor's Nissan Juke.
Information taken from www.nissaninsider.co.uk
Newsletter
Keep in touch with all our latest news & offers
Sign Up